Our interest
The overarching aim of the research group CIMT (Citizen Involvement in Mobility Transitions) is to understand under what conditions citizen participation can contribute to sustainable development, thus addressing the question of the governance of the transformation to a more sustainable society.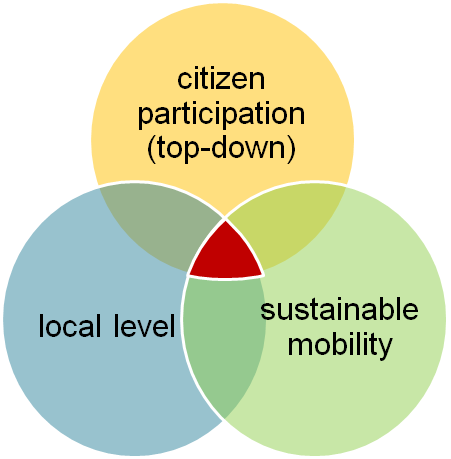 The focus is on local participation processes in the context of the mobility turn. The topic of mobility exemplifies the challenges associated with a transformation towards a more sustainable society because despite strong gains in energy efficiency, carbon emissions from traffic have remained on the same high level for the last 25 years. What is more, the necessary measures are met with individual resistance as sustainable means of mobility require various changes in individual behaviour.
Our aims
As social-ecological researchers it is our aim to make the knowledge that is created through our research accessible to support the transformation towards greater sustainability. To this end we collaborate closely with those practitioners who shape the mobility transformation and implement the necessary planning procedures. If you are interested in collaborating with us, please do get in touch.
Our knowledge is informing guidelines that help municipalities to purposefully design participation processes on the ground. In addition we provide tools to research and practice that support the analysis of citizen contributions.
Our research questions
Our focus are local planning processes (both formal and informal) that aim to expand sustainable mobility. We investigate under what circumstances the involvement of citizens enables municipalities to increase the quality of political decisions on the one hand (in particular in relation to sustainability) and the public acceptance of the necessary measures on the other. What is more, the group aims to develop (semi-)automated approaches to analyse citizen contributions in order to support the evaluation of participatory processes.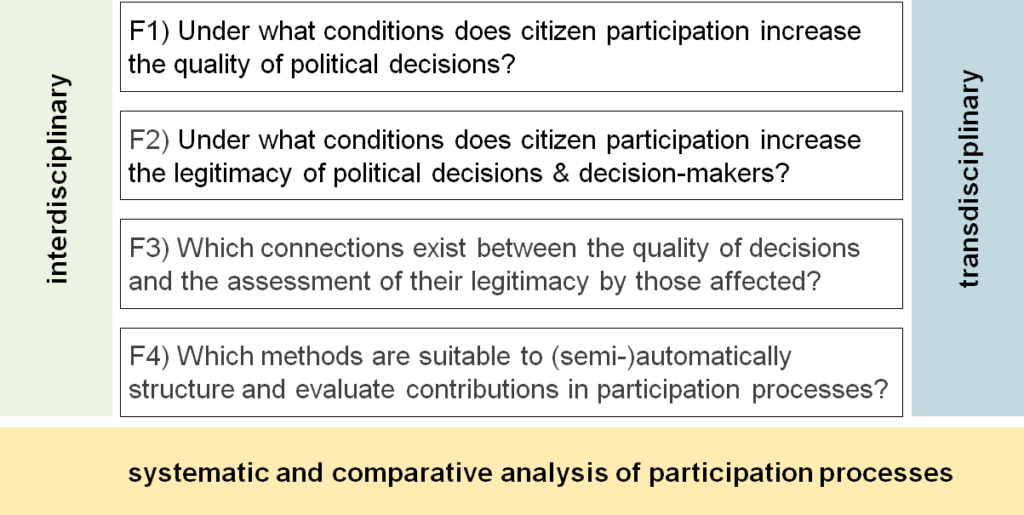 Our research approach
To address these questions we combine the expertise of Social Sciences, Urban Planning and Computer Science (more on our team). Among our collaborators are municipalities, participation consultancies and NGOs (see collaboration).
We rely on representative surveys of local communities, content analyses of citizen contributions (both manual and automated) as well as stakeholder interviews. Our comparative perspective combines detailed case studies of selected participation processes and analyses of a database of a multitude of participation processes conducted in German municipalities.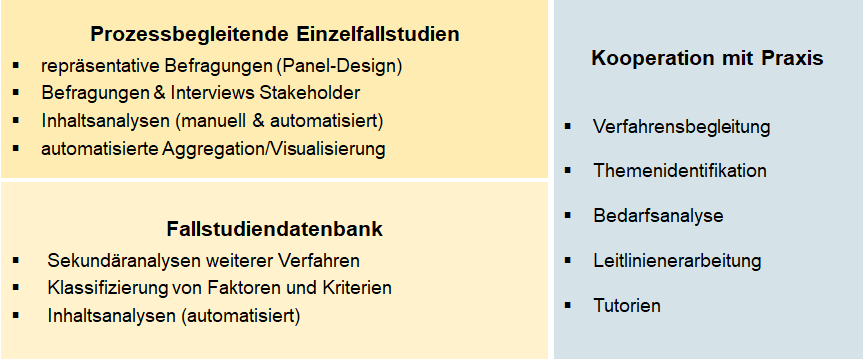 The research follows previous work by Tobias Escher who conducted and evaluated three identical participation procedures in three cities in NRW in 2017 & 2018. More information on the "cycling dialogues" is available from the website of the Düsseldorf Institute for Internet and Democracy (DIID) of Heinrich-Heine-University Düsseldorf.
Our funders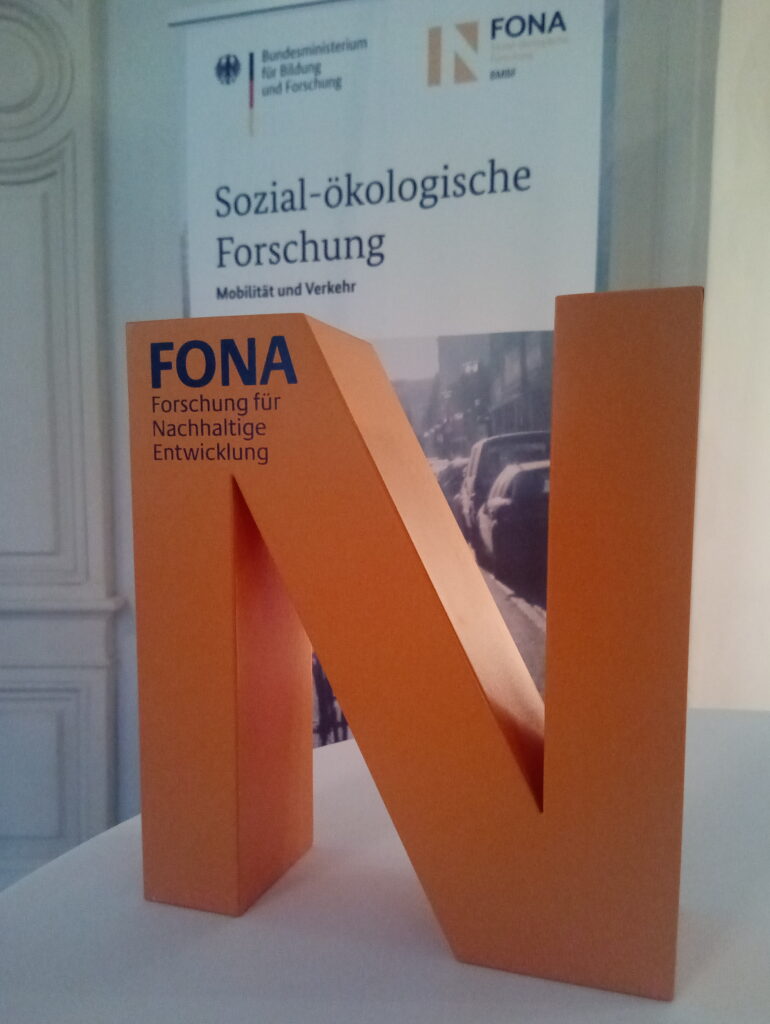 In spring 2019 the research group was set up as a Junior Research Group in Social-ecological Research supported by the Federal Ministry of Education and Research within the programme "Social-Ecological Research" (FONA). We are based at the Department of Social Sciences at Heinrich Heine University Düsseldorf.